The Seattle Woodland Park Zoo is amazing!
A tip: the exhibits are almost all outside, so dress for the weather. It was COLD on Sunday, but still well worth the effort.
The tiger - we saw him as a newborn a few years ago. Definitely adult-sized now.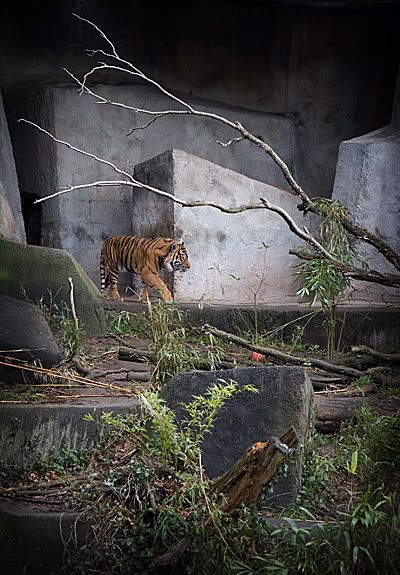 They have something new since our last visit: the
Willawong station
, where they have literally hundreds of budgies (Budgerigar-Melopsittacus undulatus) in a large enclosed area that you can hand feed.
The kids were thrilled - but if you don't like birds, or are a Hitchcock fan, I don't think this is the exhibit for you.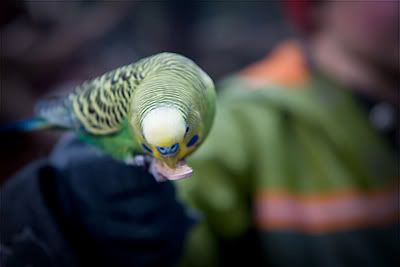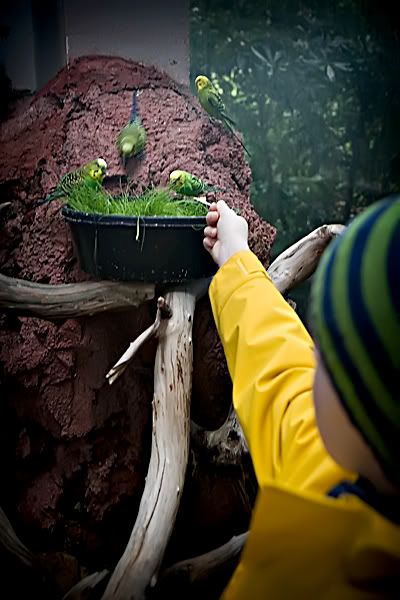 Correction: hundreds of budgies and two other parrots (Eastern Rosella - Platycercus eximius) . The latin is for my ornithologist sister-inlaw. Did I spell it correctly, K?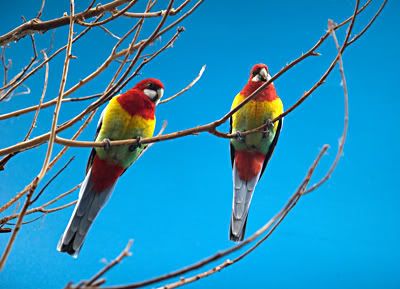 Other highlights include the komodo dragons, the birds of prey display, the giraffes, the African village, the penguins, the sound of the roaring lion (we never did see him), zeebras, and the tapir. Definitely a must-see if you are visiting the Seattle area!