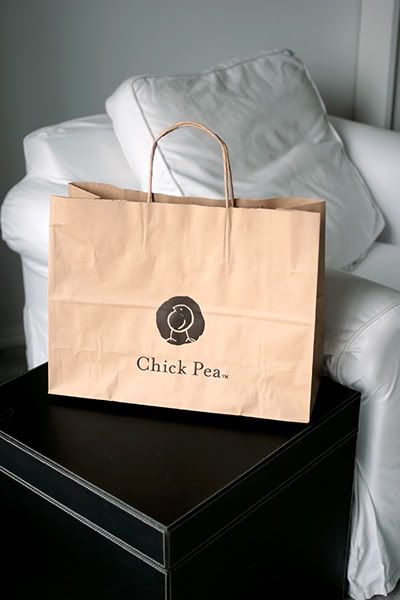 A few weeks ago, I was stuck in traffic on Front Street in New Westminster (we were headed to IKEA), and I looked over to my left, and low and behold, there was the cutest little children's boutique. Traffic started moving again, so I didn't have time to get the name, but they had some sweet dresses and toys in the window.
So today I took a quick drive back to Front Street, and entered
Chick Pea Children's Boutique
. What a great place! It is filled with the loveliest things for small children - from the softest newborn clothes, funky shoes, fancy Trish Scully Dresses, to feeding journals and funny Jaffa T-Shirts for my older boys. Many items are locally sourced, and would make wonderful gifts to welcome a new baby.
It is nestled in an interesting area inbetween some antique and retro furniture shops. It was like stumbling on a little treasure box - well worth the trip. And besides, it is very close to
Army & Navy
, and their
shoe sale
is coming up!
Sarah, the owner, is wonderful, and I'm looking forward to many big things from this charming boutique!