Saturday Ikea Breakfast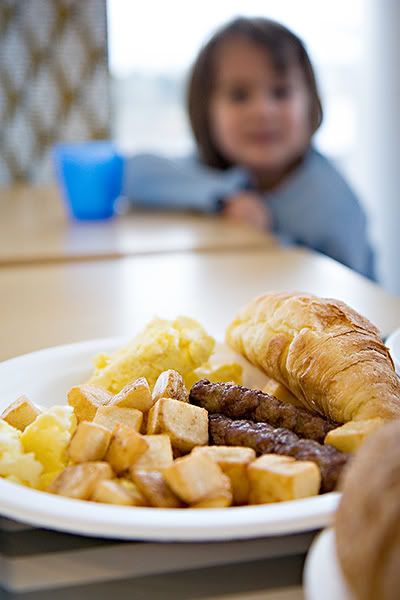 It is somewhat of a tradition in our household (as many of us are early-birds) to head to Ikea for breakfast on a rainy Saturday morning. $1.00 buys us eggs, sausage, surprisingly good hashbrowns and a croissant. And then we walk around the displays admiring all that Swedish ingenuity, which motivates me to get some chores done around the house.
How do you spend your Saturday mornings?