For the kids . . . .
The Georgia Aquarium. Yay!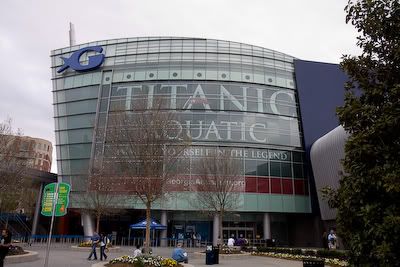 Approaching the aquarium from the back -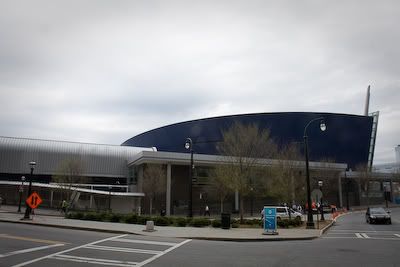 The view when you first enter -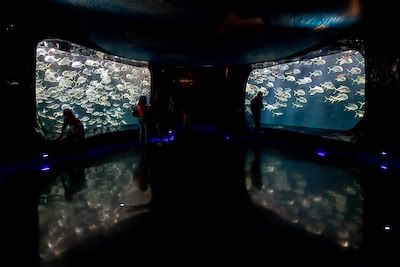 A close-up of the above tank.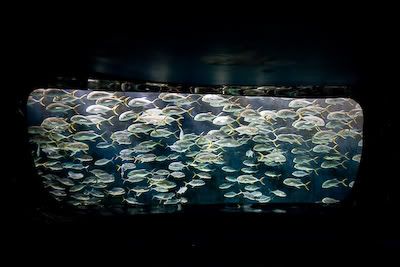 Even closer.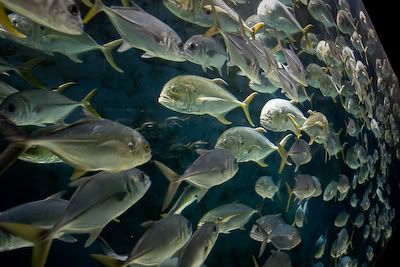 This is the photo of one of the amazing, stupendous tiger sharks in the football field sized tank at the Georgia Aquarium. There is only a small, tall viewing window as you go in.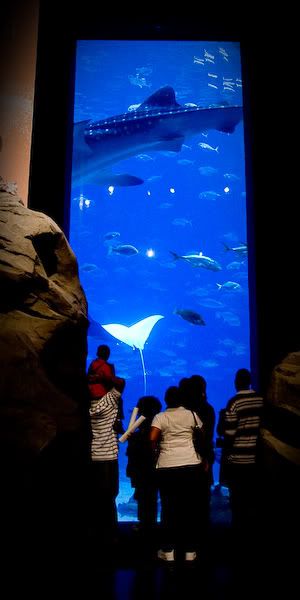 This glimpse from a different window alone was worth the $25.00 admission fee!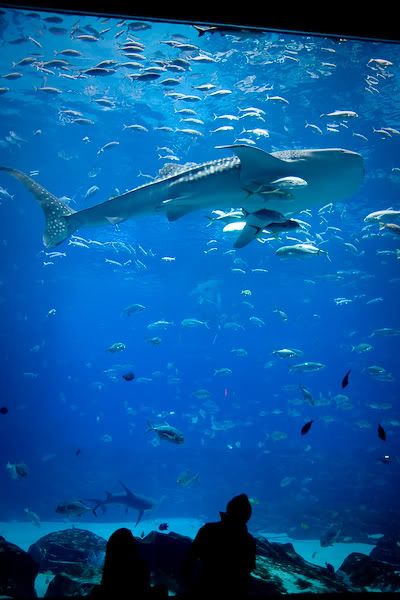 More from the BIG tank: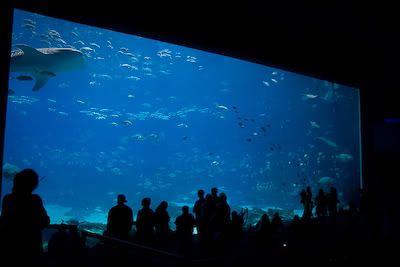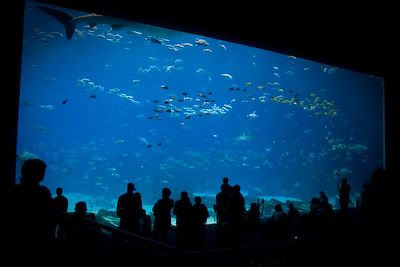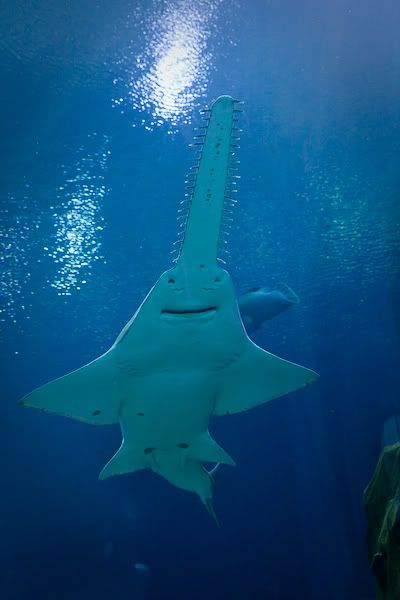 There was a walk-through tunnel with a movator (like how you see the Queen's jewels).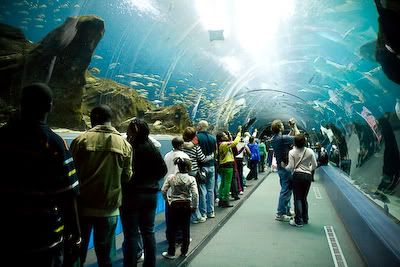 Here is one of the tiger sharks above the tunnel: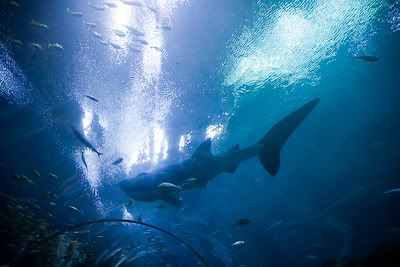 A wide shot of the rotunda of the aquarium.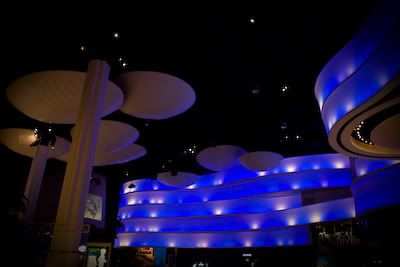 I love to watch seahorses.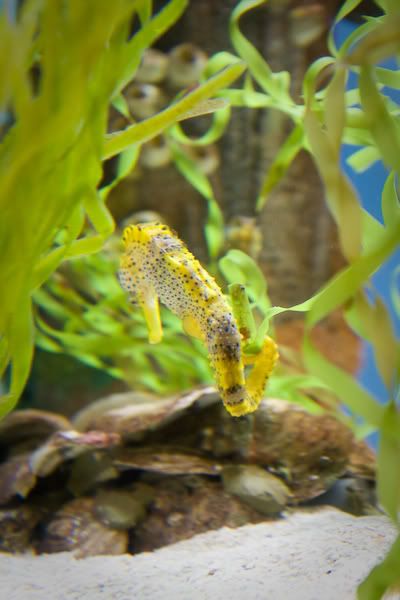 There was a ray and shark TOUCH POOL.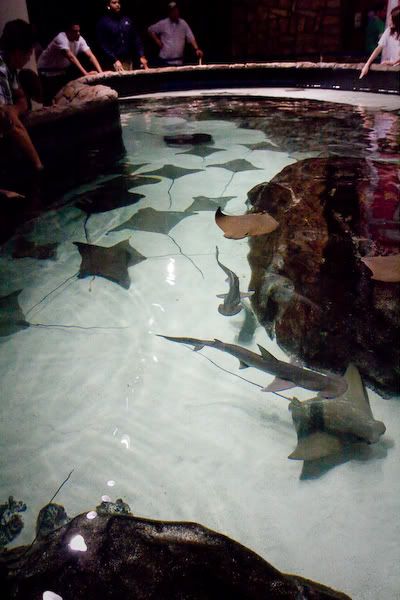 I touched a ray!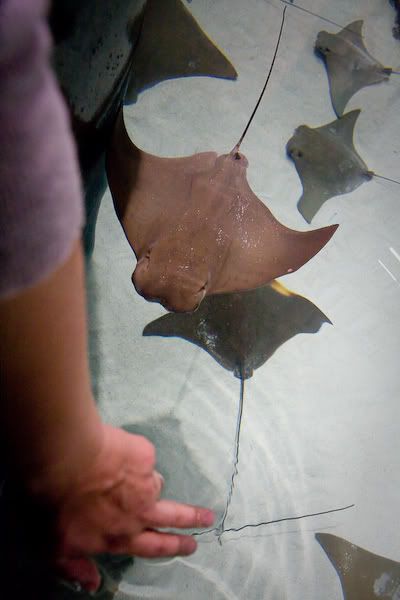 And a shark! (I didn't pull that photo up).
Turtles!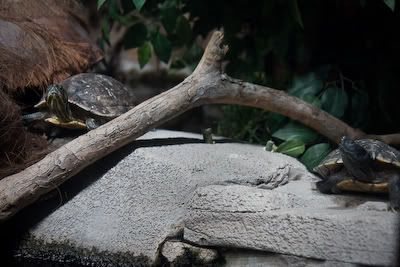 A close up of some shark teeth, through the two foot thick acrylic of the tank.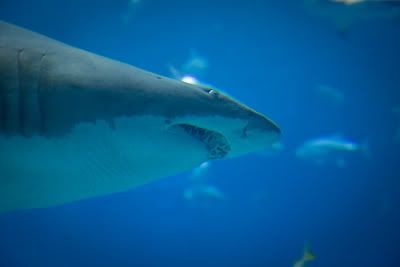 A teeny tiny seahorse.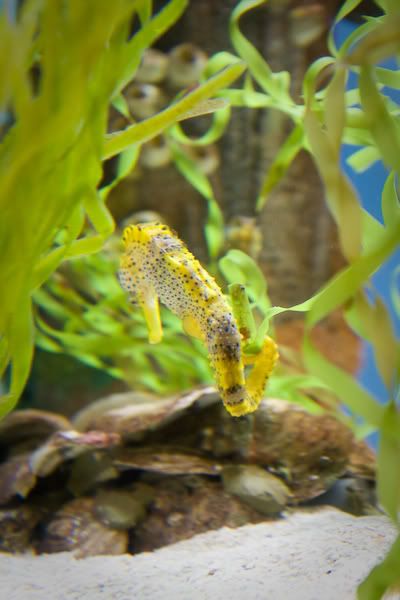 Another overhead tank - this time tropical.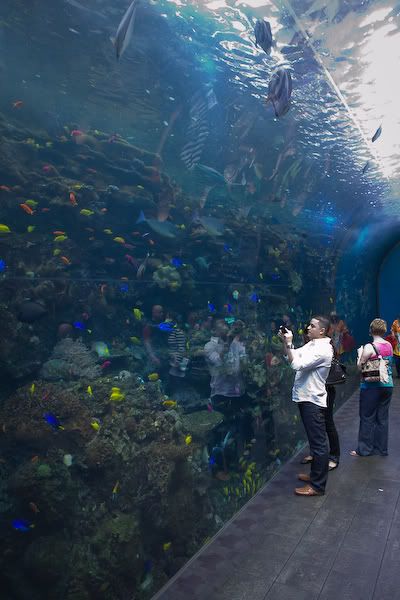 The view from above.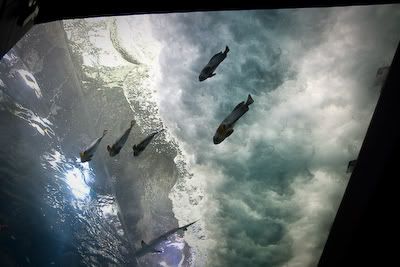 Jellies!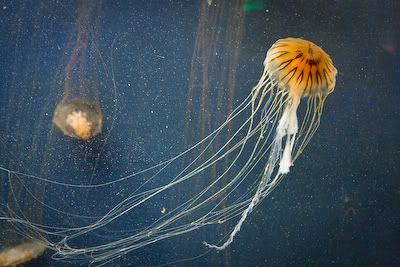 A Canadian flag in the Olympic Plaza.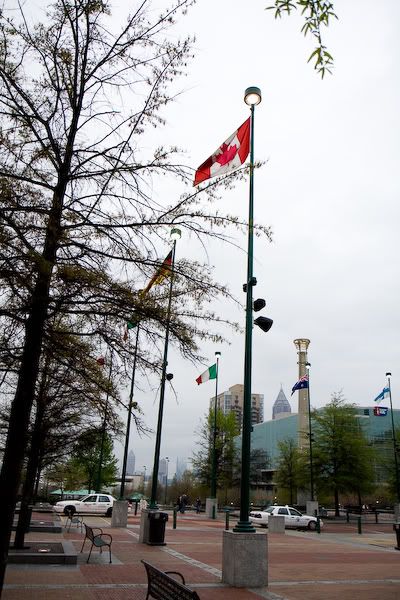 One of the Olympic Torch columns in the Olympic Plaza.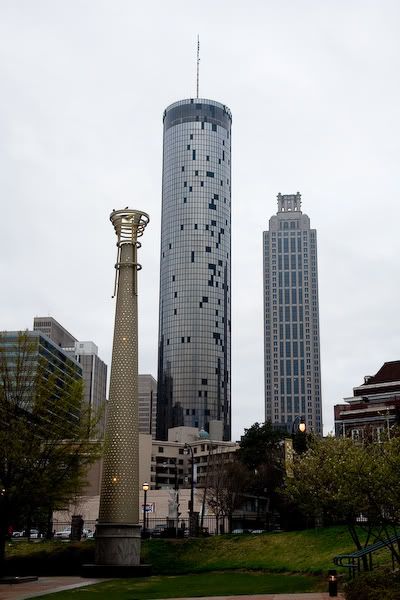 The Philips Arena. I took a picture of this because I always associate Philips with the Netherlands, but aparantly it is doing well here in Atlanta . . .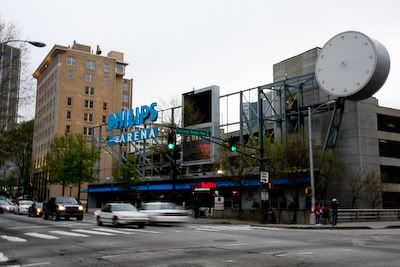 The charming CNN Center.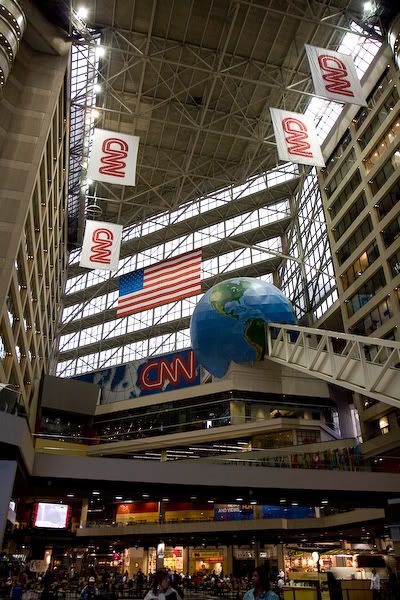 Some neat facemasks at the CNN Centre. Not a word on the news about the NHL, though.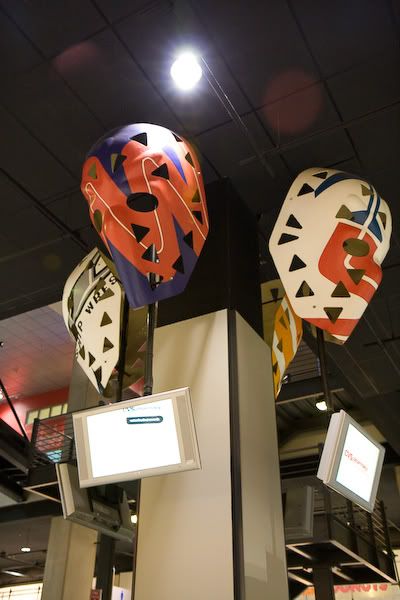 A Stars Wars Clone Wars promo display at the Cartoon Network office: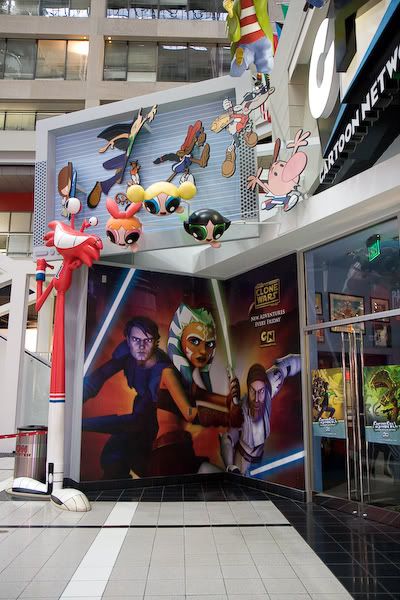 I had to meet our group at the Atlanta Airport for a shuttle, and the meeting place was a dinosaur skeleton! It was huge, but everyone I asked directions from did not remember it. I'm not sure why . . .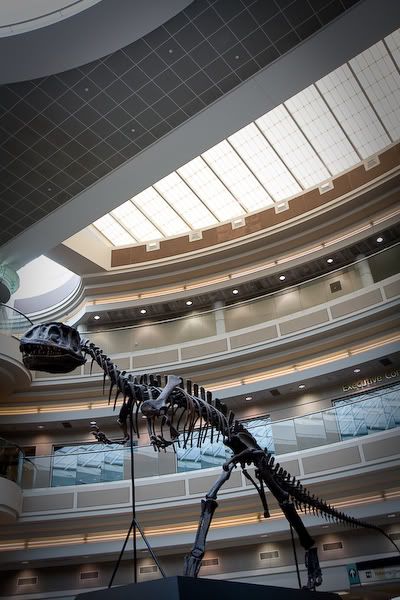 The Chateau Elan is a magnificent complex - and has great shooting locations. We are working with a 2 and 4 year old boy here. A few amazing moments
in
the fountain.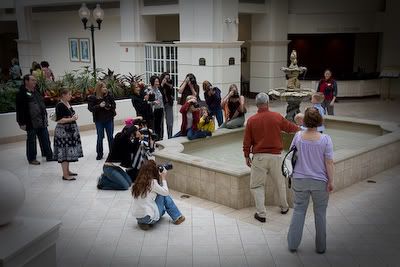 Great food, too. This if for you, K: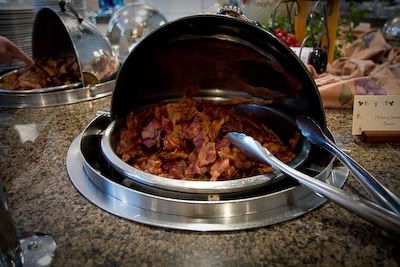 A scene from the opening gathering - 60 photographers from across Canada, the US and the UK.